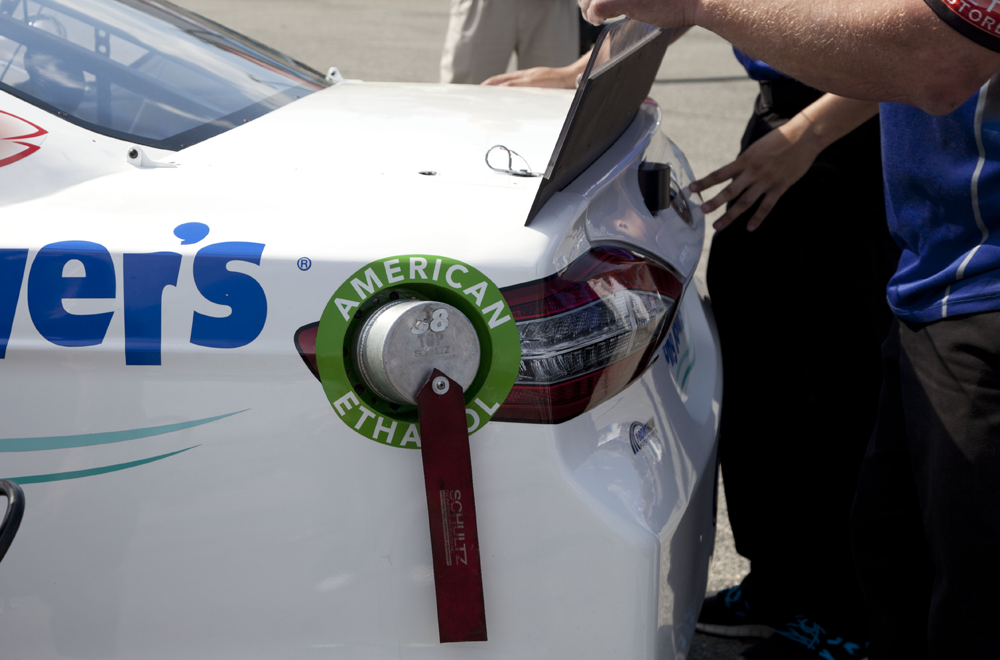 The Biomass Research and Development Board's Transport, Distribution, Infrastructure, and End Use  Interagency Working Group (TDIE–IWG) coordinates federal activities to overcome challenges to systems integration, scale, and deployment of biofuels and bioproducts. These activities include:
Evaluating storage and transportation options and trade-offs for upstream logistics and downstream bioproduct distribution and end-use requirements 

Managing programs to increase bio-based product end use

Increasing economic development of the bioeconomy.
The TDIE–IWG evaluates, coordinates, and communicates safe, efficient transport, storage, distribution, and availability of biomass and bio-based products for end use to increase the competitive advantage of these materials. Activities to achieve this include:
Identifying potential multi-modal transportation network system accessibility

Increasing awareness of federally sponsored end use opportunities for bioenergy and bio-based products.
What Is Transportation, Distribution, Infrastructure, and End Use?
Biomass resources are grown, collected, and then need to be transported to a biorefinery for processing. After processing, these biofuels or bioproducts may need to be transported again to be stored for distribution or sale.
The transport and storage of biomass, biofuels, and bioproducts needs to be compatible with existing infrastructure and practices or the existing infrastructure needs to be retrofitted and operating procedures updated.
End use is dependent on the infrastructure's ability to transport and store biomass, biofuels, and bioproducts, as well as the assurance that these materials will perform as expected. Outreach is needed to facilitate market adoption of biofuels and bioproducts to communicate how they perform the same and/or how they have performance-advantages compared to petroleum-derived counterparts.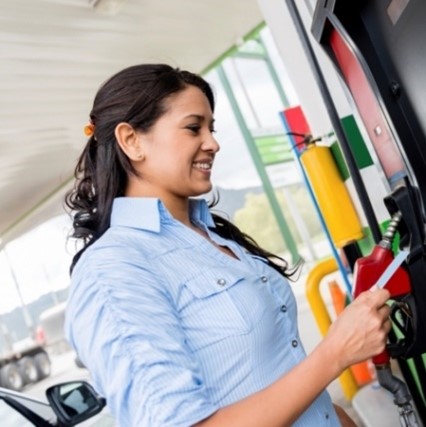 Why Is This Important for the Bioeconomy?
End-user demand drives the successful private-sector deployment of biomass technologies, and strong market pull is critical for bioeconomy growth. To utilize domestic biomass to make biofuels, bioproducts, and biopower, both the raw materials and final products must be reliably, safely, and efficiently transported, distributed, and communicated to end users.
Federal activities are helping to identify the challenges and impacts associated with increased roadway, rail, marine, and pipeline transport of feedstock and bioproducts across the supply chain. They are also addressing issues inhibiting biofuel and bio-based product end-use distribution infrastructure and supporting adoption of bioenergy and bioproducts in more sectors of transportation and the economy.
What Are the U.S. Government's Goals for Transportation, Distribution, Infrastructure, and End Use?
Some for the goals for this IWG include:
Advance efficient transportation methods for new biofuels and bioproducts

Develop efficient distribution methods for new biofuels

Optimize engines and systems for alternative fuels and advance adoption of biofuel blends

Facilitate end-user market expansion

Engage in outreach to new and existing end users.
What Progress Has Occurred?
The TDIE–IWG has made the following progress:
Collaborated with U.S. Maritime Administration on their block chain research initiative to determine a broader use

Established a U.S. Department of Transportation (DOT) team to review and identify mapping points and distance for purposes of mapping industry geography locations to accessibility/end use

The DOT Volpe Center released the first public version of the Freight and Fuel Transportation Optimization Tool in fall of 2019 with Federal Aviation Administration  support
The U.S. Department of Agriculture launched the Higher Blends Infrastructure Incentive Program (HBIIP) to increase the sales and use of higher blends of automotive ethanol and biodiesel by expanding the infrastructure for renewable fuels