The Biomass Research and Development (BR&D) Board's Sustainable Bioeconomy Interagency Working Group (SB–IWG) supports the BR&D Board's commitment to integrating sustainability into federal bioeconomy activities. The SB–IWG fosters collaboration and communication between agencies with diverse missions and capabilities to accelerate analyses and research on the contributions the bioeconomy can make to a sustainable future.
The SB–IWG exchanges and synthesizes information on costs and benefits to address questions from diverse stakeholders. The group then provides actionable information and frameworks that the BR&D Board and relevant agencies can use to inform decisions and investments that optimize economic, social, and environmental outcomes.
What Is a Sustainable Bioeconomy?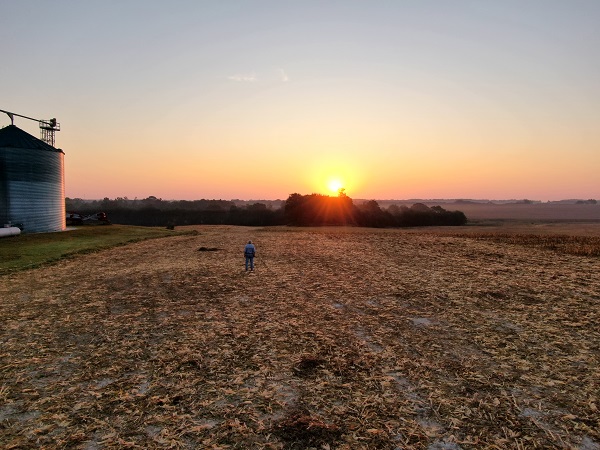 Sustainability is the ability to meet the needs of the present without compromising the ability of future generations to meet their own needs. A sustainable bioeconomy will expand the use of biomass in a way that promotes the economy and national security while optimizing economic, social, and environmental outcomes.
Why Is Sustainability Important for the Bioeconomy?
Recognizing and incorporating the concept of sustainability into the bioeconomy will aid the federal agencies in prioritizing the most promising bioeconomy pathways in a way that enhances positive effects while minimizing negative impacts.
What Are the U.S. Government's Goals for a Sustainable Bioeconomy?
Each agency is responsible for sustainability assessment and management pertinent to its mission and mandates. The information feeds into periodic evaluation and public dissemination of results. This creates an iterative process whereby the BR&D Board member agencies adjust their objectives and goals for sustainably advancing the bioeconomy based on engagement with the public. The goals for a sustainable bioeconomy include the following:
Identify relevant metrics and indicators and facilitate monitoring and reporting on environmental, social, and economic effects

Understand and assess potential environmental, economic, and social effects as the bioeconomy evolves

Support decision making at the agency, program, and stakeholder level that enables continuous progress towards sustainability.
What Progress Has Occurred?
The SB–IWG is supportive of the milestones reached due to federal agency collaborations. The SB–IWG will synthesize findings from the land use work and the papers below to assess this information's criticality and value in reaching group goals. Below are examples of the progress that the SB–IWG has made:
Webpage on sustainability indicators released on

Bioenergy KDF

Kicked off the

Next Generation Land-Use Change Methodology Project

Published several studies on environmental effects

Meta-analysis of soil organic carbon response to corn stover removal1
Comparison of nitrate leaching from corn, perennial grasses, and poplar.2
References
Xu, H

, Sieverding, H, Kwon, H, et al. "A Global Meta

‐

Analysis of Soil Organic Carbon Response to Corn Stover Removal

." GCB Bioenergy. 2019; 11: 1215– 1233.

https://doi.org/10.1111/gcbb.12631

.

Hussain, M.Z., Bhardwaj, A.K., Basso, B., Robertson, G.P. and Hamilton, S.K. (2019), "Nitrate Leaching from Continuous Corn, Perennial Grasses, and Poplar in the U.S. Midwest." Journal of Environmental Quality, 48: 1849-1855.

https://doi.org/10.2134/jeq2019.04.0156

.